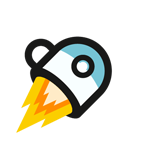 Taking the stress out of the office drink round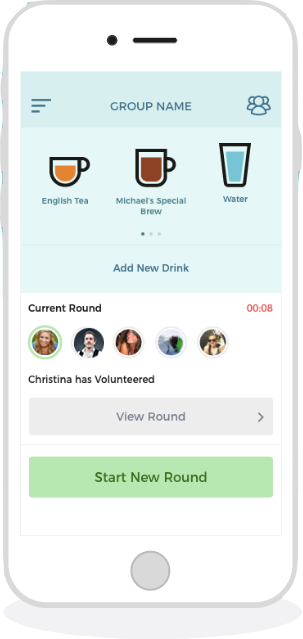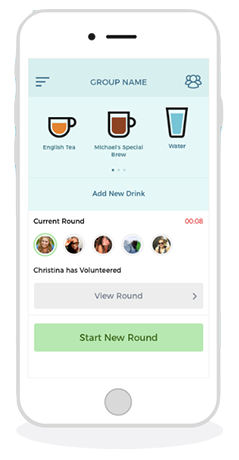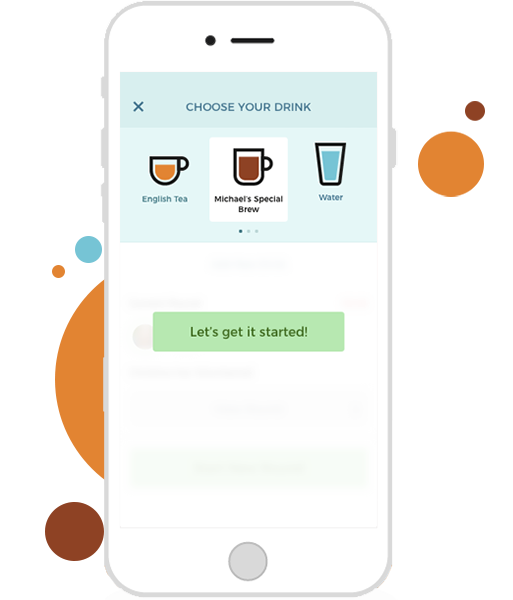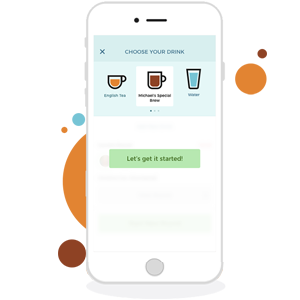 Launch a tea round!
Start a drink round with your team and let Tea Minus do the rest.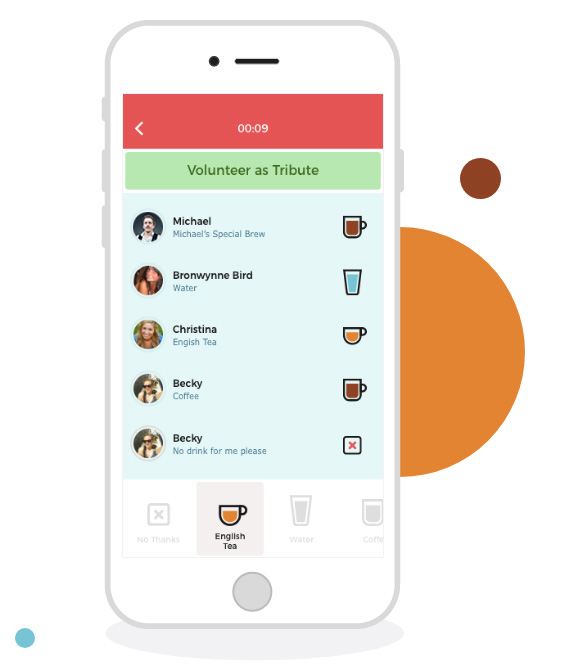 Tea Minus 3 minutes!
Tea Minus notifies the team that the drink round has started. The clock is ticking, who will get their drink choice in before the time is up?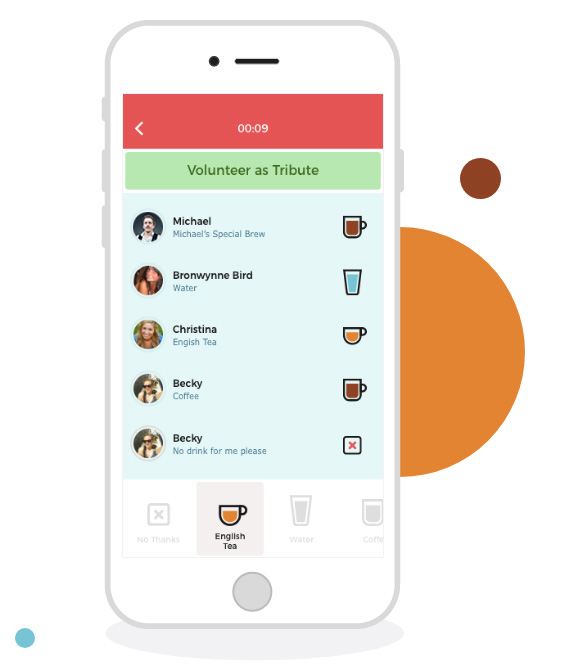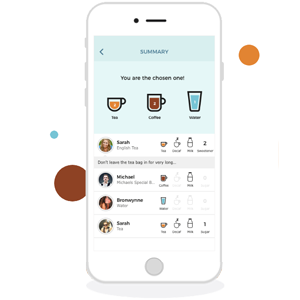 Who has been chosen?
Times up! Are you the chosen one? The drinks maker will receive a handy list of drinks to make along with everyone's preferences.